Dental implants are surgically-placed restorations that the team at Dental On Fort can use to replace missing teeth and help to restore the smile of Victoria patients.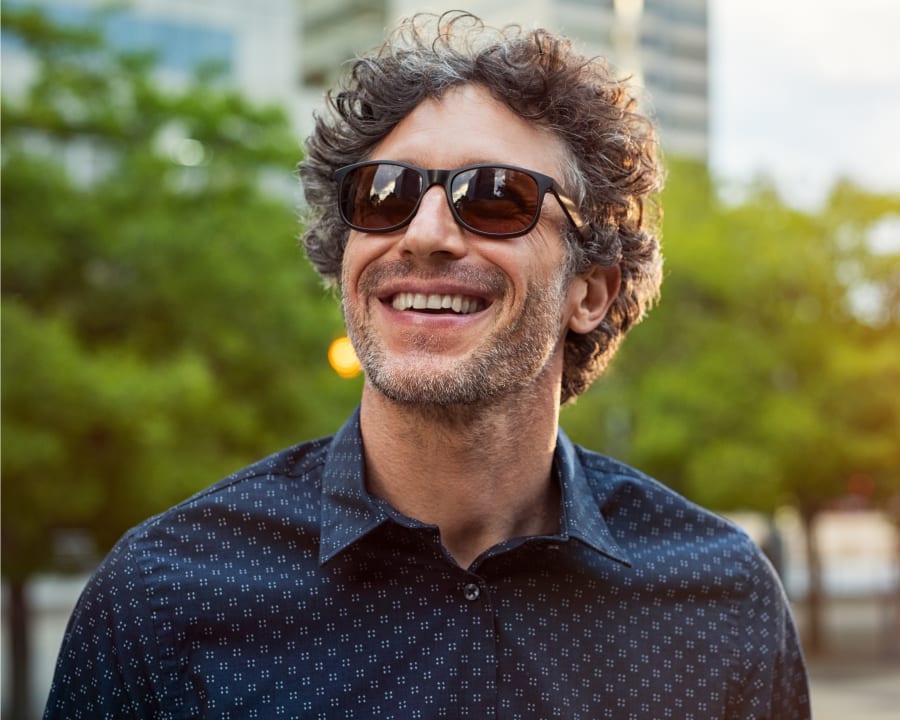 What is a Dental Implant?
Dental implants are titanium screws that can be used to replace the root of a tooth. This screw is surgically placed where a natural tooth has been extracted or lost and, after the area has healed, a crown is attached to the implant.
Implants are able to support artificial teeth that are designed to feel, look and function quite closely to a natural tooth.
Dentures may also be supported with dental implants, making these restorations an effective way to encourage the fit and retention of prosthetic teeth, especially for individuals that are missing all of their teeth.
Dental implants can be used to replace a single lost tooth or multiple missing teeth and may address oral health issues while leaving you with a functional, natural-looking smile.
How Does a Dental Implant Work?
In order to perform a dental implant placement procedure, our dentists use three pieces: a meta root, an abutment and a tooth replacement such as a crown or bridge.
First, the metal root will be surgically placed into the jaw bone. It will then take 4 to 6 months for the surgical implant to heal before the artificial tooth or teeth can be placed. 
After the implant has been placed and the surgical site has fully healed, your dentist will attach the abutment and tooth replacement to the metal root, creating the appearance and functionality of a natural tooth where the gap in your smile once was.
In some cases, you may not have enough bone in your jaw to support an implant and a bone graft surgery will be needed to restore the jaw bone to allow for implants. 
More Dental Implants FAQs
Learn more about dental implants by reading through the answers to some of the most commonly asked questions from our patients about this surgery and restoration.